Zund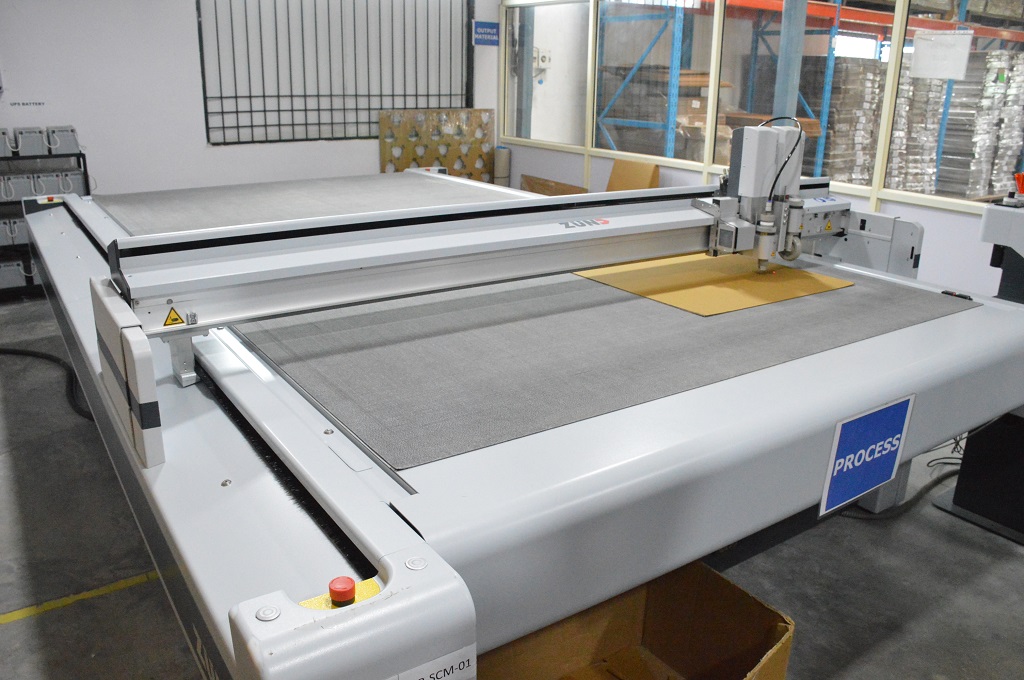 Zund Systemtechnik AG is a Swiss based company that produces multifunctional digital cutters of technical superiority. Zund digital cutters are useful for multiple sectors like leather, textile, packaging, graphics industry and for many other speciality applications.
Zund Samplemaker helps marketing professionals in the sampling phase. The packaging idea must become visual and tangible reality from the very first sample. For this Zund camera system provides the necessary precision for cutting pre-printed materials cleanly and efficiently. It can cut photopolymer flexographic plates, offset printing and coating blankets to plotting steel - rule die layouts and templates, to cutting ejection rubber and using any number of cutting, creasing and scoring tools for sample making.
This flexibility leads to better vertical integration and greater independence from external suppliers. With Zund Cut Center software, creating samples is easy with minimal manpower. Zund Cut Center minimises set-up times, eliminates mistakes and continuously suggests best choices based on the material to be cut, available tooling and quality requirement.
EngView Packaging Suite
EngView Packaging Suite is a desktop and cloud solution for structural design and online ordering of boxes and POP/POS displays. It provides a wide range of tools that speed up and automate the day-to day jobs of structural designers, graphic designers, diemakers and sales people involved in the creation, communication, and production of packaging.
The CAD/CAM software is integrated with Adobe® Illustrator® helping professionals visualize the 3D model of the packaging with the product inside and apply graphics to the structure. With the new Step and Repeat over the layout directly in Illustrator® designers can generate production files with high resolution images.
ngView Packaging Suite optimizes every aspect of the packaging design and preproduction workflows. With the new addition, the packGATE web shop, EngView Suite now offers everyone the means to

DREAM, CREATE and SUCCEED.
Some Samples that have been created with EngView